Saturday, October 26, 2013
Looking for Games to Play at Your Holiday Office Party?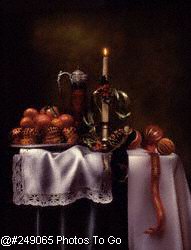 Finding interesting games that will hold the attention of most people at your Holiday Office Party can be a challenge, and one of the things organizers or planners dread hearing is that the holiday office party they were responsible for planning was boring. If you're also an employee and you have to continue doing your job, it can be hard to focus on finding meaningful games to play at your office party.
Recently I was browsing and found a great post on punchbowl.com that outlined three games that can 'safely' be played at office parties. I say 'safely' because it's easy to get caught up in the holiday spirit at company events and forget not to cross the line with co-workers and employers. It's good to remember that after the holiday office party is over you still have to work with each other.
In this post on http://punchbowl.com three types of games are discussed that are fun and suitable for an office holiday party :
1) Funny Employee Award
2) Secret Santa
3) Trivia
Click here to read the post and see if you'd like to include all or any of these games in your Holiday Office Party planning.
If you have some games that have worked for you, please share in the comments on my Facebook page.
-----------------------------------
Voice on Demand, founded by George "Mr G" Coles, provides Professional Disc Jockey for Weddings, Anniversaries, Sweet 16's , Corporate and Family Functions. We also specialize in Lighting, Special Effects, and Rentals.
link
Monday, October 7, 2013
Effective Communication an Important Part of Doing Business
John Russell, President of Harley Davidson said, "The more you engage with customers the clearer things become and the easier it is to determine what you should be doing."
Effective communication is an important part of doing business, and if you offer a service or sell a product it's more important than ever to be sure that you are engaging in effective communication. This prevents misunderstandings and disappointments between you and your customers.
Write it down
Many of us like to think we're great at remembering things so we don't write it down, but the Chinese proverb comes to mind, "The faintest ink is better than the strongest memory." Why set yourself up for failure by forgetting important details? In my business, dates and times are important and I've learned over the years to simply write it down.
If you keep in mind two very important points, these will help you to provide the best possible service to your customers. Remember effective communication and conversation is a two-way street, so…
Ø Ask the questions that will get you the information you need
Ø Listen to your customers, so you can meet their needs.
You will have happy, satisfied customers who want to do business with you time and agan.
What tools do you use when working with customers or potential customers to make sure you have all the correct information? Please reply in the comments section of this post or on my Facebook page.
link